UltraShape Power
---
Destroy fat gently.
Build body contouring revenues rapidly.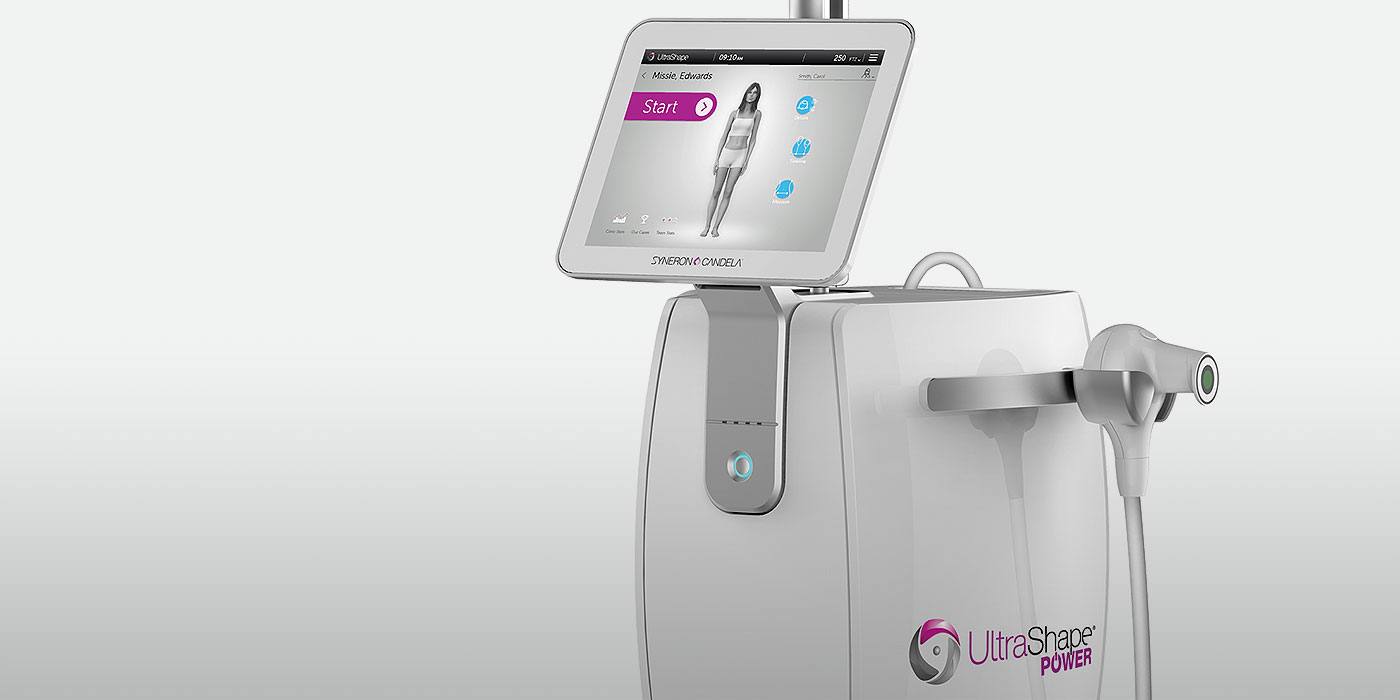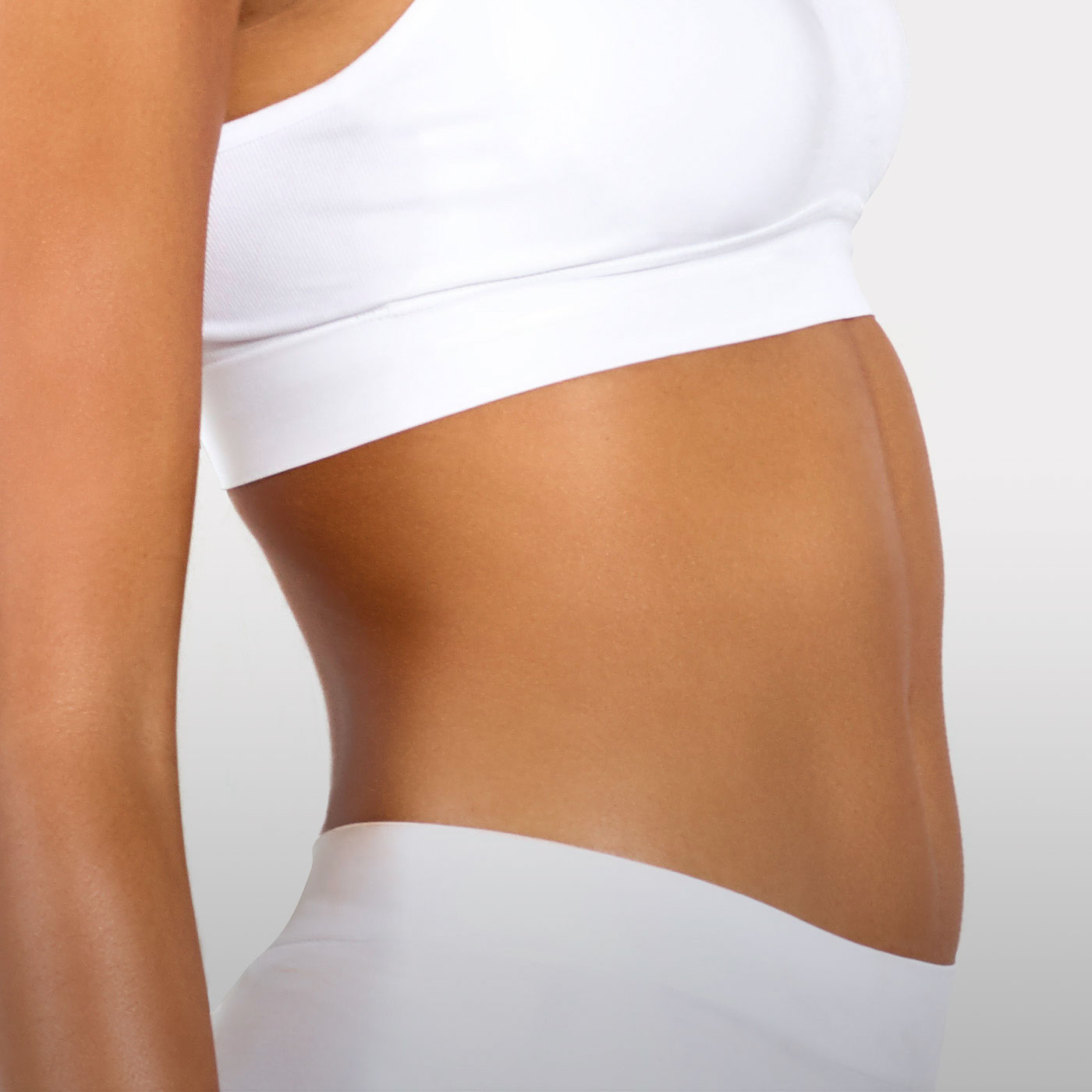 What UltraShape Power is For
Meet UltraShape® Power. The non-thermal ultrasound system for body contouring.
UltraShape® Power is FDA-cleared for non-invasive reduction in abdominal circumference and fat reduction in the abdomen, flanks, and thighs.1,2 
It gently destroys fat by delivering non-thermal ultrasound energy waves that are:
Focused - delivering ultrasound energy to tissue within a precise focal volume at a controlled depth1 
Pulsed - the mechanical non-thermal effect results in minimal elevation of 0.8°C in treated tissue2 for a truly comfortable and gentle treatment experience3-5 
Selective - precisely targeting fat cells while blood vessels, nerves, and surrounding tissue remain largely unaffected1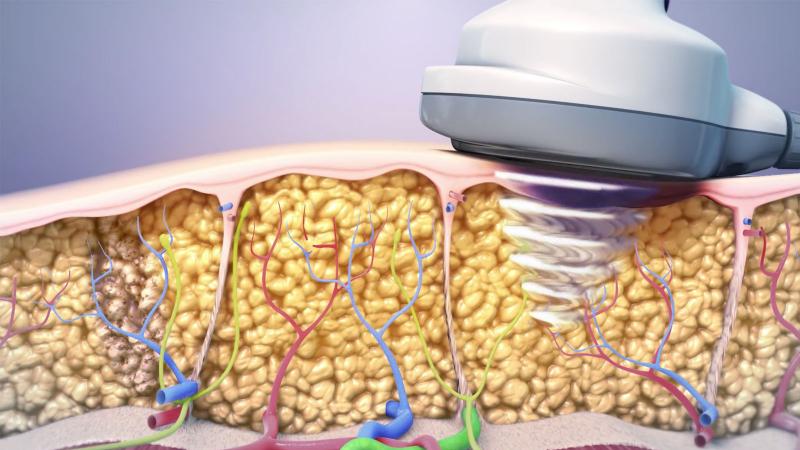 Here's how UltraShape Power keeps the focus on fat
Focused ultrasound energy is delivered only to tissue within a precise focal volume at controlled depths1 and induces unstable cavitation in fluids.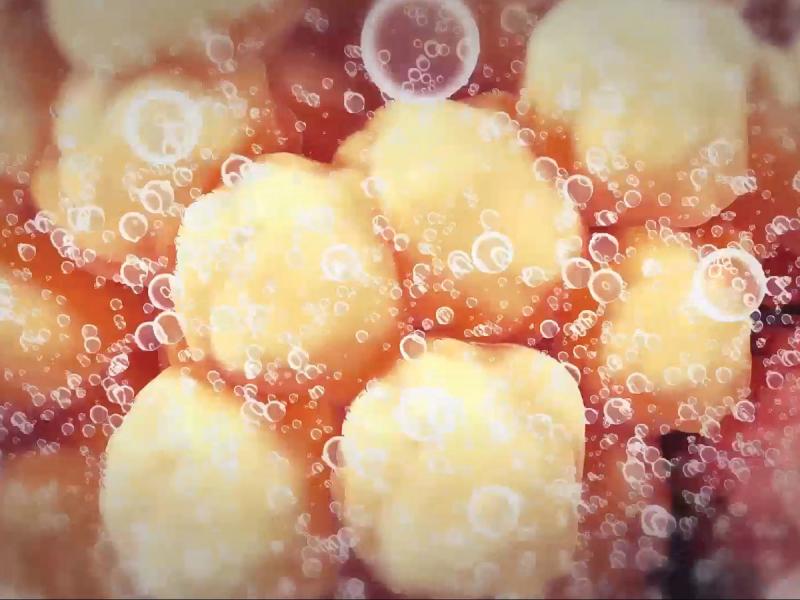 Interstitial fluid is subjected to rapid alterations of acoustic pressure, causing the formation and implosion of bubbles. This releases energy that causes the immediate breakdown of the fat cells without affecting the surrounding structures.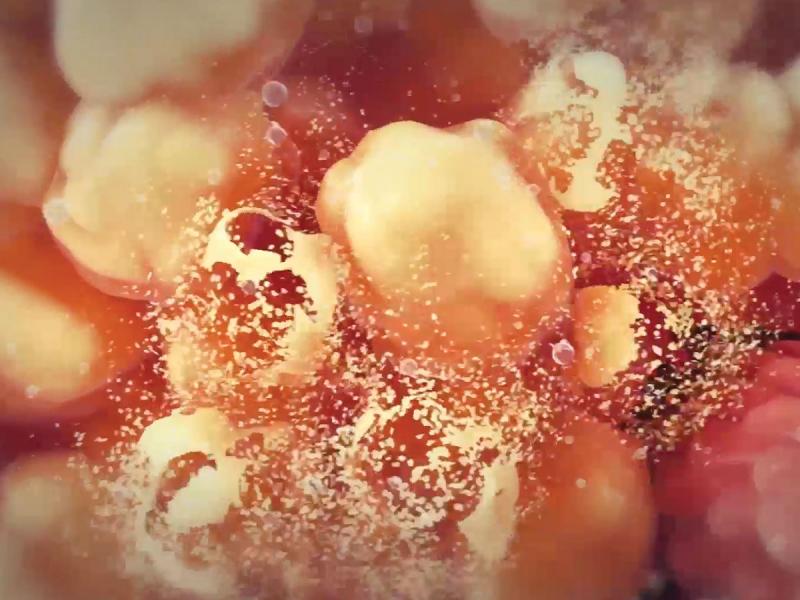 The oscillating high pressure induces selective destruction of the fat cell membranes, resulting in fat cell destruction.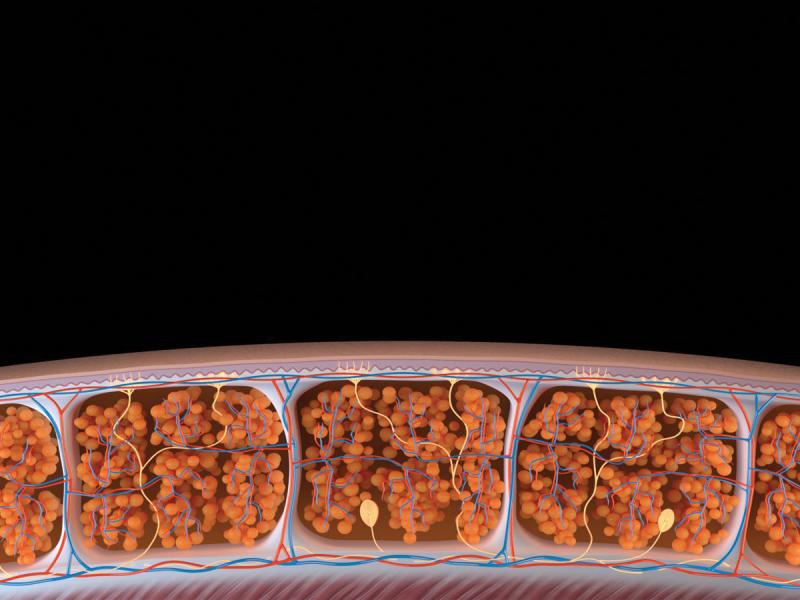 Debris from the destroyed fat cells is processed by the body's natural physiological and metabolic pathways.6
Key Benefits of UltraShape Power
Four huge selling points for potential body contouring patients.
Selective. Since UltraShape Power selectively and precisely targets fat cells, blood vessels, nerves, and surrounding tissue are largely unharmed.1 There are no reported cases of lumping, shelving, or other contouring deformities. Immediate responses recorded in a clinical study were mild and transient in nature, and completely resolved without intervention within days.3,4 
It's a walk-in, walk-out procedure that's virtually painless. In a recent clinical study, the average reported pain level was <1 on a 10-point scale.3-5
The UltraShape Power pulsed ultrasound treatment is truly comfortable.1 In fact, in the same study, 96% of patients said they felt comfortable during treatment.3,5
It gets real results — fast. The entire process is just three sessions, spaced two weeks apart.3 The average treatment only takes about 30 minutes per area.5 The fat destruction results are impressive. As in, an average abdominal circumference reduction of 2.4 to 2.6 cm.3,7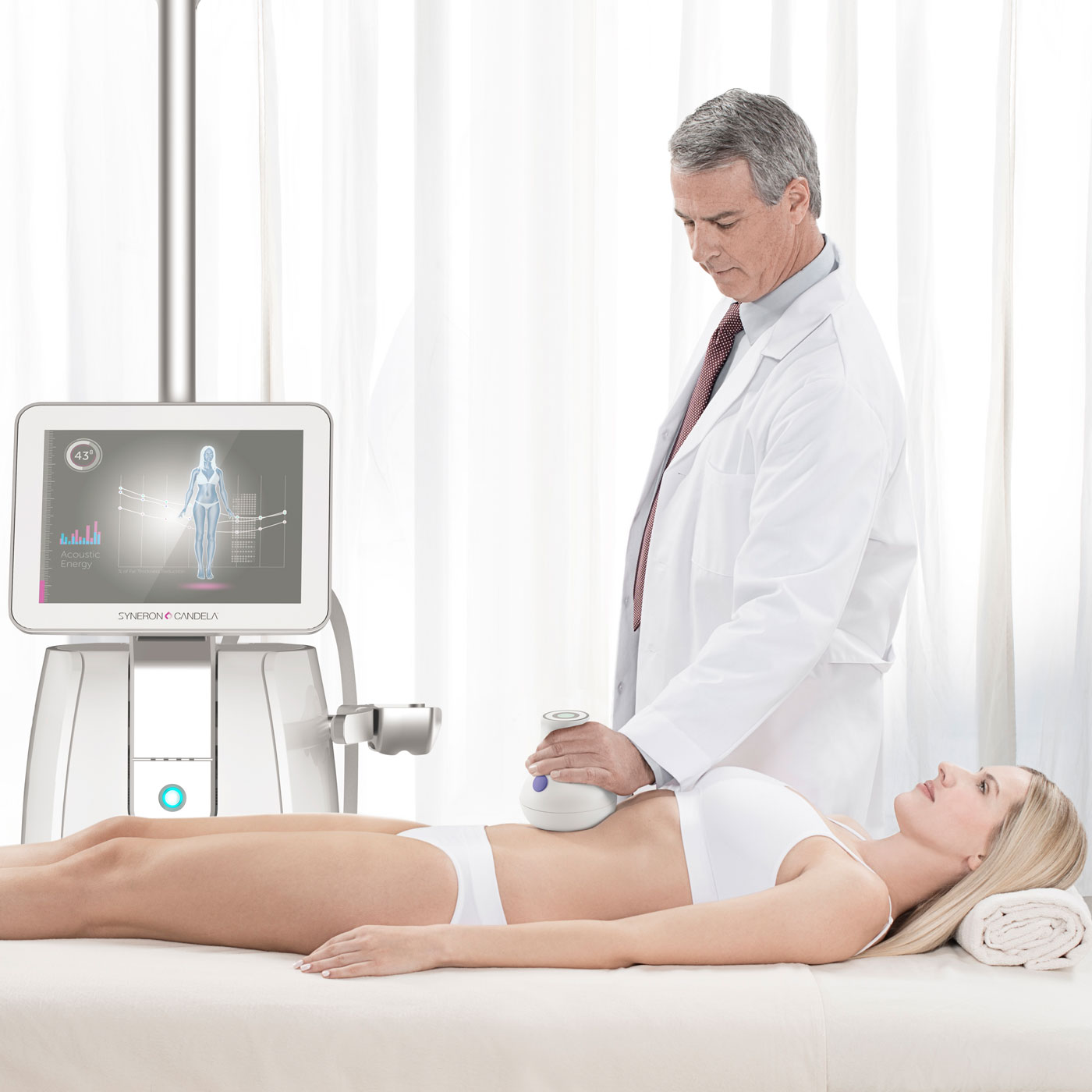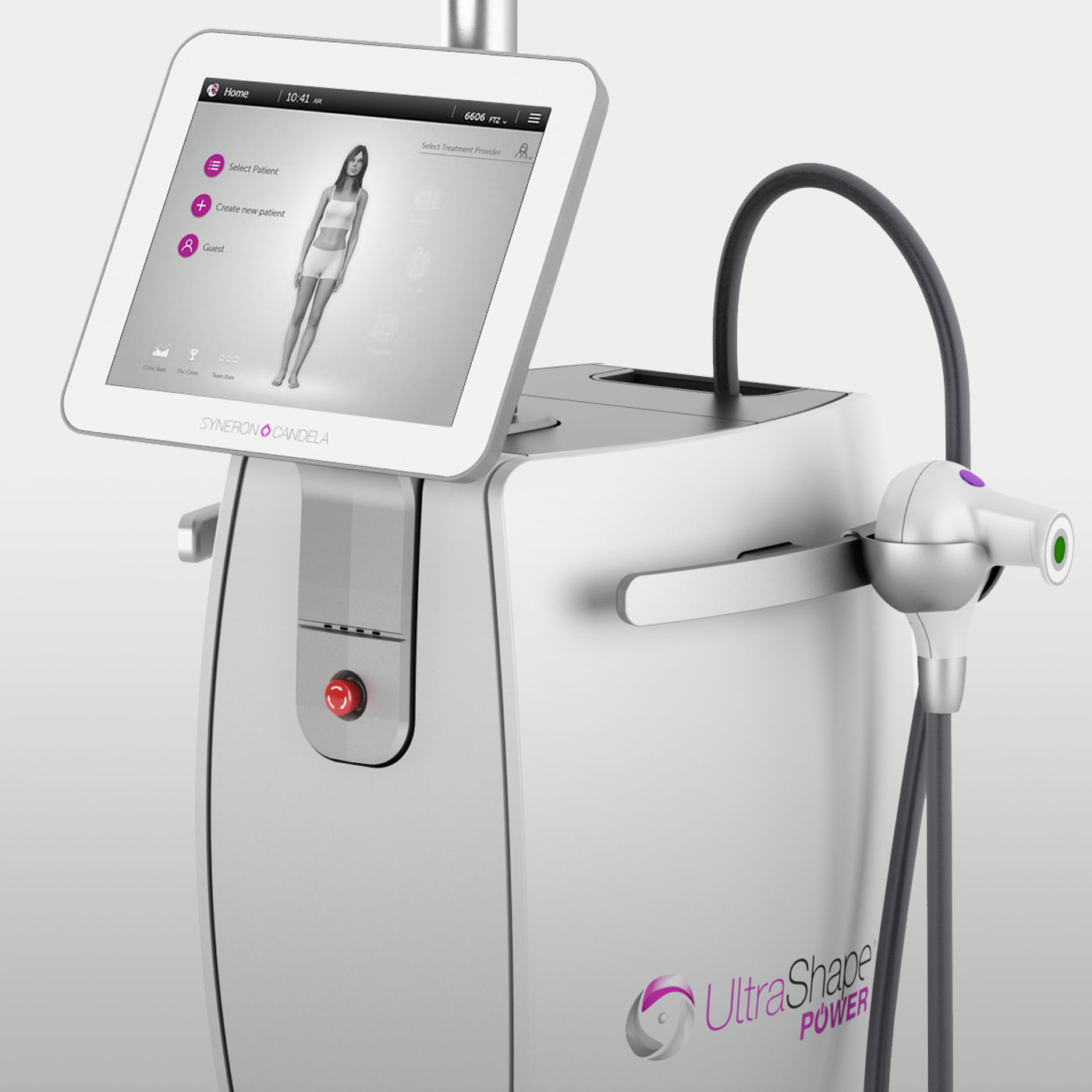 UltraShape Power Practice Benefits
Five ways UltraShape Power can help your practice grow.
Faster treatments. UltraShape Power's optional Fly Mode minimizes treatment time, shortening sessions.
Superior profitability. With UltraShape Power, profit per patient is higher than other non-invasive fat destruction methods, leading to significantly higher yearly net profits.
Quicker return on investment. UltraShape Power offers a competitive treatment cost compared to other non-invasive fat destruction methods. For example, consumables costs are typically 35 - 50% lower for coverage of full abdomen.8
Expanded consumer base. UltraShape Power's efficacy extends to patients with BMI >28. Which means you can now offer liposuction candidates a non-invasive alternative.
Business development support. Candela can help extend your practice's reach with consumer marketing toolkits and assistance in bringing in patients to your practice.
Get a feature-rich body contouring system that's ideal for your practice.
---
SYSTEM
End-to-end patient and therapy management solution offers sophisticated, easy-to-use analysis and reporting tools
Built-in HD touchscreen provides ultra-clear visibility and touch control during treatment 
Fully Wi-Fi enabled for remote diagnostics, software updates, support, and purchasing consumables 
---
CAPABILITIES
Embedded tracking system with a built-in, high-definition video camera 
Fly mode for faster treatment time and higher profitability 
Comprehensive contouring with a single transducer that precisely focuses ultrasound energy to treat large and small areas 
---
DESIGN
Lightweight, compact design for easy transport between treatment rooms  (the entire system weighs just 45 kg/99 lbs.) 
Light handpiece designed to provide precise control while reducing operator fatigue 
Body contouring is trending. Capitalize on this major market opportunity.
52%
of woman would consider a non-invasive procedure to reduce belly fat9
42.7%
increase in non-invasive fat reduction procedures according to ASAPS 2014 report
91%
of woman say there are things about their body they want to change or reduce10
Ready to destroy fat and build your practice?
Let a Candela product expert show you how UltraShape Power can help deliver great results for you and your patients.